BY BAILEY KABREY

From past times to present times, the streetcar has connected culture and commerce. It was also instituted with idea to increase the density of downtown. In the 20th century, the streetcar once had over 300 miles of track which made it one of the largest systems in America at the time (Long-Middleton, 2013). Today, the streetcar operates on just two miles of track from Union Station to the River Market with discussions of expansion in the coming years.
Before the electric streetcar in the early 20th century, Kansas City had cable cars in operations. Those cars gave way to development on the south side of the city. One specific neighborhood that saw a positive impact from this transportation advancement was Hyde Park. Hyde Park began booming with residence. The cable cars would lay the foundation for the past and present streetcars (Draper, 2015).

The streetcar had the ability to take an area from rural or ran down to urban and thriving. One such place this happened was along Troost Avenue. During the early 1900s, Troost was known for its peace and quiet, but that suddenly changed when the streetcar started rolling down the avenue (Draper, 2015).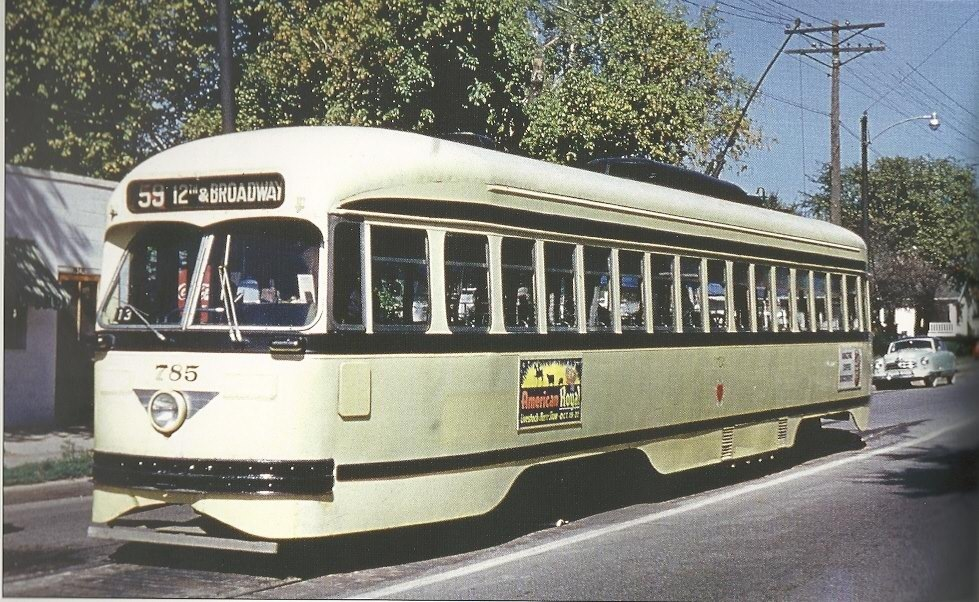 One of the main goals of the streetcar that remains the same from its origination, is to bring more people to the downtown area. From the 1950s to the 2000s, America saw a dramatic decline in people living and spending time in downtowns. The beginning of that era was when Kansas City's first streetcar would shut down and no longer transport passengers (Horsley, 2013).
The current streetcar has brought about concerns, but has also been largely supported. As for its future, many people who were witnesses of the original streetcar have mentioned how developers should analyze the details from the past to allow the present one to continue succeeding (Horsley, 2013).
Resources
Mary Jo Draper, 2015 - Kansas City's Historic Midtown Neighborhoods
Lynn Horsley, 2013 - Kansas City Star
Matthew Long-Middleton, 2013 - KCUR 89.3 (Kansas City's NPR Station)