BY BAILEY KABREY
As the times have changed, millennials are now flocking back to the downtown and urban areas. Businesses are taking advantage of this demographic shift and are looking at spaces in the heart of the city. With more businesses comes more job opportunities, but also means less people driving cars and more people using the local public transit. These growth changes have created a need in extending the mass transportation system within the area.
History of Operation
Going back to the year of 1922, the Kansas City streetcar recorded more than 137 million riders. After World War II ended the ridership continued to soar with high numbers (Beachy, 2017). To put in perspective of how many streetcars were in operation during this time, there were 700 running within the city (yourcitychoice, 2017). The lines were also being ran by private companies which caused many issues during its run. But, as previously mentioned in "Part I" of our blog, the 50's would be the end of the streetcar's existence. Something interesting about the KC streetcars' after their retirement was they were shipped off to San Francisco for usage out there (streercar.org).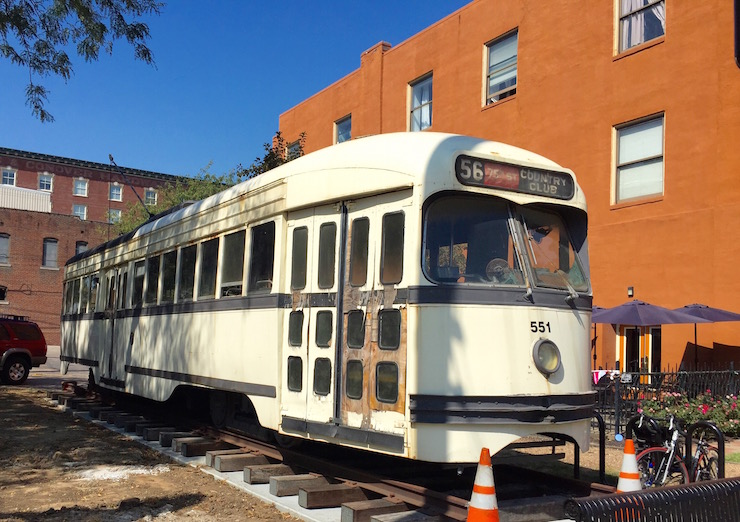 "Club Line"
One of the more notable lines that ran, was down to the Country Club called the "Club Line". This southward line shared its tracks with electric freight trains (streetcar.org). The streetcar today does not run down to the Plaza area, but is one of the proposed first extensions off the current line (kcstreetcar.org). This extension could be an asset to the city and continue to bring positive changes to the downtown region. As for the original 56 Country Club Streetcar, its home is still here in KC. After moving from Union Station, it can now be found in the River Market where the car will be turned into an ice cream parlor (Collison, 2017).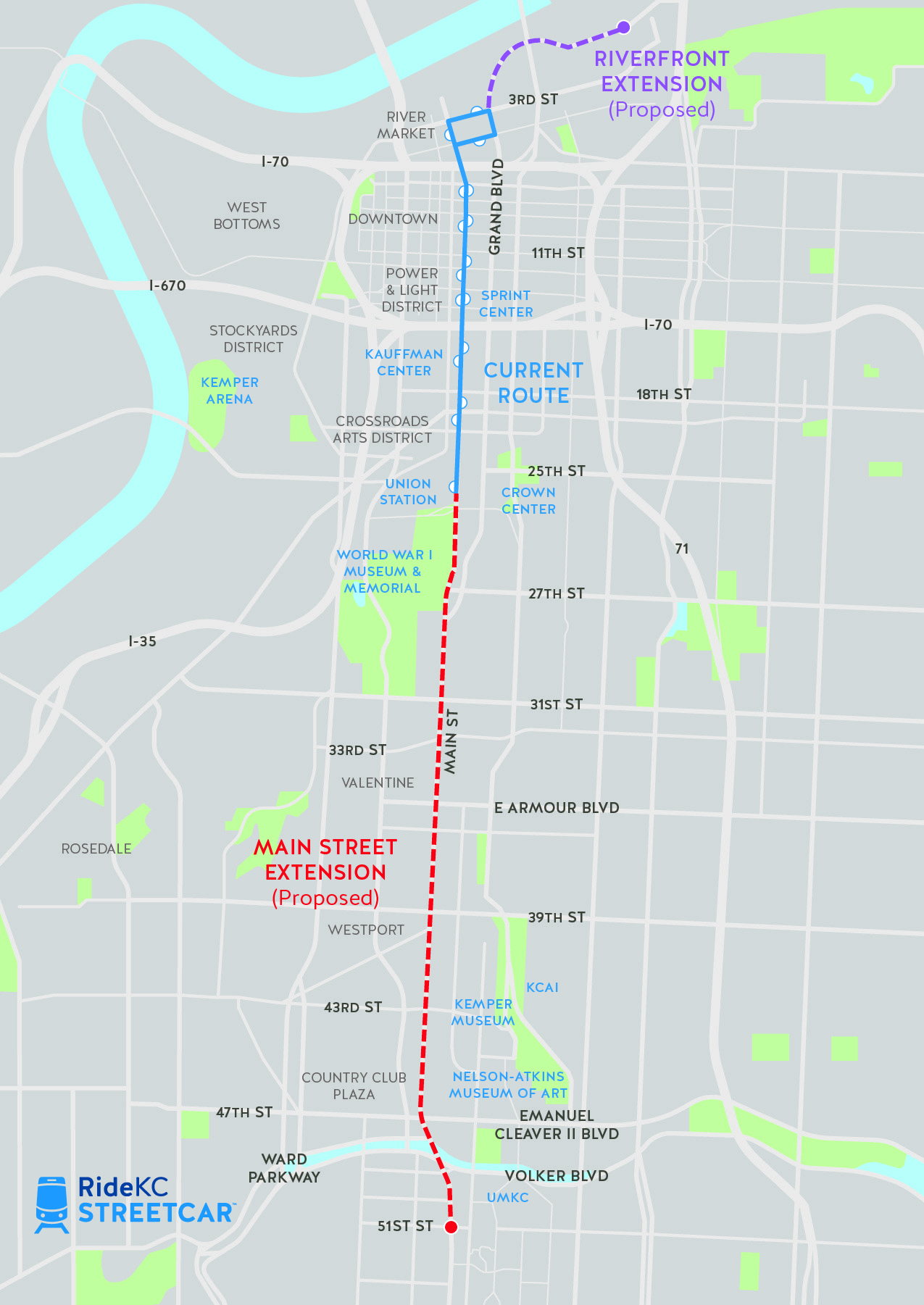 Current & Future Information
Today the system is under the direction of the non-profit organization known as KCSA (Kansas City Streetcar Authority). They have also entered in a partnership with the KC Area Transportation Authority (KCATA). There is a proposal of Phase II of the streetcar, which includes lines to the Riverfront area and, as previously mentioned, the Country Club District. The Country Club District line would connect to UMKC allowing students to have transportation to downtown. The process of extending the current line involves lots of research, planning, and a financial backing. The access to public transportation is also a factor in the real estate industry through the relocation process. If you are a Kansas City resident or potentially looking to relocate here, we encourage you to check out the website kcstreetcar.org to learn where the current stops are and the proposed new ones to see how it could affect you.
RESOURCES
Bob Beachy, 2017 - Van Osdol
Yourcitychoice.blogspot.com
Streetcar.org
Kcstreetcarorg
Kevin Collison, 2017 - cityscenekc.com
PICTURES
Club Line Car - cityscenekc.com
Streetcar Map - kcstreetcar.or